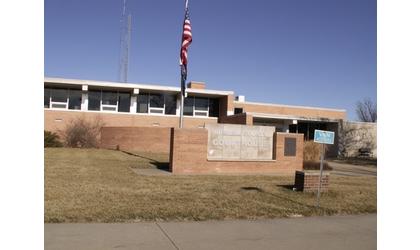 Nemaha County Courthouse
(KMZA)--Upgrades will be made to the security systems at the Nemaha County Jail in Seneca.
The Nemaha County Commission this week approved the purchase of the upgrades from CML Security for $82,530.
Sheriff Rich Vernon said the security systems, which run the cameras and door locks in the jail, have reached the end of their useful life of 5 to 7 years.
Funding for the upgrades will come from the Sheriff Department's capital outlay account.
In other business, Senior Services/Public Transit Director Diane Yunghans informed commissioners they are having problems with the current freezer at the Seneca Nutrition Center. She presented quotes for the repair of the freezer and purchase of a new freezer.
Commissioner's voted to purchase a new freezer from Mitchell Appliance, of Seneca, at a cost of $5,500.
County Emergency Preparedness Director Russel Lierz informed commissioners that March 1st-5th is Severe Weather Awareness Week in Kansas. The annual statewide tornado safety drill will be held Tuesday morning, March 2 at 10:00.
Also Road and Bridge Supervisor Dennis Ronnebaum informed commissioners that John Morrison is retiring from the Road and Bridge Department, effective March 2. Discussion was held on filling his position.