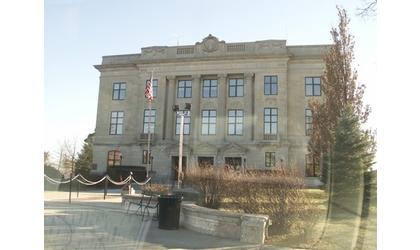 Brown County Courthouse
(KNZA)--Concerns over the cost of the Meals on Wheels program was among topics discussed when the Brown County Commission meet Wednesday.
Northeast Kansas Area Agency on Aging Director Karen Wilson met with the commission about the program the county helps subsidize.
The Area Agency on Aging took over the program last year from the Hiawatha Community Hospital.
County Services for the Elderly Director Wanda Davis said she was surprised the costs went up more than what was previously discussed. Wilson said they are now providing seven meals a week—rather than five. In addition, she said more participants have signed up.
The county subsidizes $1.80 per meal for the participants.
The commission decided to table the matter until they could review the budget further.