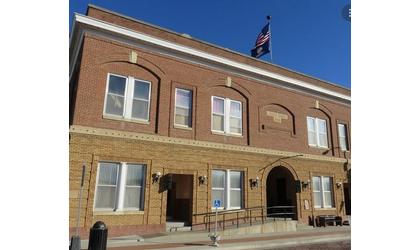 (KMZA)--Electric rates will be going up in Seneca.
The Seneca City Council at their October 6 meeting approved an around 10 percent rate increase.
City Administrator Tami Haverkamp presented two different options for adjusting electric rates to pay off the high wholesale power costs the city incurred during February's arctic blast.
The Council on a 4-1 vote approved an option that will increase rates by .005 per kilowatt hour and add a monthly $5 meter access fee. Council member Jim Mitchell, who favor the other option, cast the lone dissenting vote.
The adjustment is expected to add $8.85 to an average residential customer's monthly bill.
Seneca saw its February bill come in around $695,000 higher than normal. Haverkamp said it should take less than three years for the additional revenue from the increase to pay off the extra costs the city incurred.
The Council is expected to approve a resolution at their next meeting implementing the rate increase.
In a related matter, the Council approved a proposal from Haverkamp to lock in one-half megawatt of electric power for the months of December-February to reduce market exposure in a season of uncertainty due to rising gas prices.