Obituaries Announcements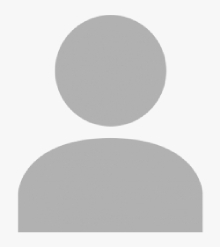 Timothy " Tim" Wendt
Harman-Rohde Funeral Home in Wathena
Wathena , KS

Timothy "Tim" Wendt, 52, of Wathena, Kansas passed away Monday, September 18, 2023.
Tim was born on January 24, 1971, in St. Joseph, Missouri to Lewis and Shirley (Vessar) Wendt.
He attended Troy High School. Tim worked for Mid Cities Trucking Company, where he considered them all family, he also worked for BMS. Tim was an avid sports fan, being part of the recreation board. He was an active announcer for all events and kept all stats for the teams. Tim enjoyed playing cards with his dad and friends, hunting and fishing with his boys, riding his SXS, hanging out with his friends and nephews.
Tim married Jenny McVey on October 24, 1992, in Elwood, Kansas. She survives of the home.
He was preceded in death by his grandparents, niece, Malorie Adkins, and a nephew, Kyle "Whitey" Smith.
Additional survivors: Britain Wendt (Erin), Cade Wendt (Berkeley) and Jase Wendt.
Grandchild, Bristol Wendt, Parents, Lewis and Shirley Wendt, brothers, Lewis Jr. "Butch" (Lauren) Wendt and Dennis Wendt (Diane), sister, Kim (Lloyd) Smith.
Mother and father-in-law, Clinton and Joanne McVey, sisters-in-law, Natalie (Bryan) Adkins, and Brenda (Rob) Karn, brother-in-law, Rodney McVey, numerous nieces, nephews, cousins, too many friends to count and his dog, Riggs.
Memorial Service: 11:00 A. M. Saturday, September 23, 2023.
At the First Baptist Church, Wathena, Kansas.
Visitation: 5-8 P.M. Friday evening at the church.
Harman-Rohde Funeral Home, Wathena, Kansas in charge of arrangements.
Inurnment at a later date.
In Lieu of flowers memorials may be made to the Tim Wendt Memorial Fund c/o Farmers State Bank Wathena, Kansas.