Obituaries Announcements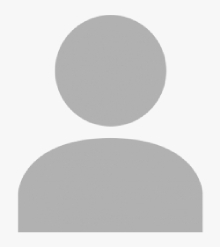 John Vernon Trower, Jr.
Becker-Dyer-Stanton Funeral Home in Atchison
Atchison, KS

John Vernon Trower, Jr., 79, of Atchison, KS, passed away Tuesday, September 19, 2023, at Mosaic Life Care, St. Joseph, MO.
Funeral service will be 3:00 PM Saturday, September 23, 2023, at the Becker-Dyer-Stanton Funeral Home, with Rev. Russ Cooper officiating. Burial will follow at Sumner Cemetery. The family will receive friends one hour prior to the service from 2:00 to 3:00 PM at the funeral home. Memorials are suggested to Final Expenses and may be sent in care of the funeral home. Online condolences may be left at www.beckerdyer.com.
Johnny, Jr. was born January 5, 1944, in Atchison, KS, the son of John V. Sr., and "Bonnie" Geraldine (Hatchell) Trower. He worked for Conagra in the maintenance department for forty years. Johnny was a member of the First Baptist Church where he served on the Finance Committee and participated in bible study and Senior Adults Learning Together (SALT). He enjoyed trains, traveling, riding motorcycles, hunting, watching John Wayne movies and the Kansas City Chiefs.
Johnny married Mary Guatney on July 1, 1963, in Manhattan, KS; she survives of the home. He is also survived by a son, Travis Trower, Atchison, KS, two daughters, Sonja Betts, Atchison, KS, Alyssa Wallace, Stillwater, OK, a brother, Tim Trower, Atchison, KS, a sister, Melody Moon, Halstead, KS, eight grandchildren and five great grandchildren, special caretakers, Travis Trower, Joe and Susan McCoole and Megan and David Rapson.
He was preceded by his parents, a son, Vernon Trower an organ donor which saved several lives, a brother, Dean Trower, and sisters, Karen Jantz, Julie Elias and Sheila Trower.