Obituaries Announcements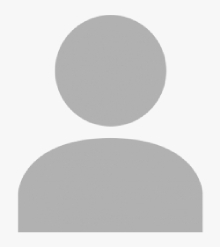 Stephen Otte
Arensberg Pruett Funeral Home in Atchison
Atchison, KS

Stephen Charles Otte, age 69, of Atchison, Kansas, passed on November 10, 2023, at the Atchison Medicalodge.
A funeral service to celebrate and remember Stephen- life will be on Thursday, November 16, 2023, at 2:00 p.m. at the Arensberg-Pruett Funeral Home. A visitation will begin at 1:00 p.m. prior to the service. He will be laid to rest at Mt. Vernon Cemetery. In lieu of flowers memorials may be left to the Atchison Library or St. Croix Hospice in care of the Arensberg-Pruett Funeral Home.
Steve was born July 6, 1954, in Atchison, KS, the son of Edwin John Otte and Helen (Lovegren) Otte. He attended Atchison public schools, graduated from Atchison High School and earned his Medical Office Assistant from NEK Technical College. He was employed as a CNA at the Atchison Hospital for over twenty years and at Thomas Residential in St. Joseph, MO, for five years; he was also a salesman and assistant manager at Rudolph- in Atchison for thirteen years.
Steve was very active in the First Christian Church as a Sunday School teacher and Deacon. He was an Assistant Boy Scout Leader for Troop #53 and Cub Scout Troop #54 and a lifetime masonic member at Active Lodge #158. He truly loved his dog, peekapoo.
He was loved by his family and friends and will be especially remembered by his sister, Jan Otte, of Atchison, KS, one niece, two nephews, a great niece and a great nephew. He was preceded in death by his parents, and siblings, John Edwin Otte, David Allen Otte and sister, Lois Helen Matthias.