Obituaries Announcements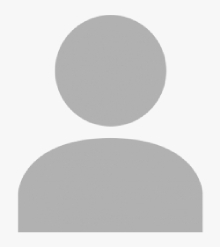 Jennifer Marie Wortham
Becker-Dyer-Stanton Funeral Home in Atchison
Tucson, AZ

Jennifer Marie Wortham, 76, of Tucson, Arizona, passed away peacefully November 5, 2023, at home.
Funeral services will be held at 10:00 AM Saturday, November 18, 2023, at the Becker-Dyer-Stanton Funeral Home in Atchison, Kansas, with Rev. Tim Dement officiating the service. Following the service, burial will take place at Muscotah Cemetery in Muscotah, Kansas.
Jennifer was born on April 28, 1947, in Horton, Kansas, the daughter of Ralph and Mary Josephine (Brun) Smith. She was a loving mother, Nana, wife, and sister. She was a very caring person and loved to entertain and cook for her family and friends. Jennifer took pride in her Sonoran Desert home and loved watching the monsoons roll in and enjoying the beautiful sunsets from her balcony.
ennifer is survived by daughter Trudi Smith, son John (Tracy) Smith, five grandchildren (Brie Heimlich. Raymond Tomaski, Chelsie Smith, Thayer Smith, and Jillian Smith), eight beloved great-grandchildren, brother Thomas Smith, sister Michelle (Steve) Minor, brother-in-law Jerry Perry, and Phillip "Smitty" Smith. She is joined in heaven by her son, Daniel Smith, brothers Dwight "Ike" Smith, Ralph "Chuck" Smith, and William "Billy" Smith, sister Nancy Perry, and former husband Robert "Lucky" Wortham.
Memorials are suggested to the American Cancer Society. Condolences to the family may be left online at www.beckerdyer.com