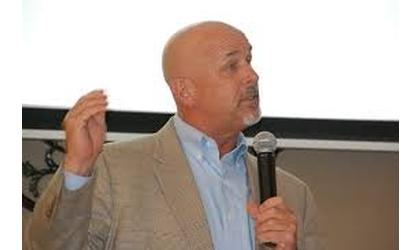 (KNZA)--The director of the Kansas Water Office will step down in December.
Governor Jeff Colyer announced Friday that Horton native Tracy Streeter will retire December 14 about one month ahead of the transition to a new governor in January.
Streeter has served as director since 2004.
He also serves as secretary of the Kansas Water Authority, and previously was at the State Conservation Commission.
Colyer says Streeter's vision and leadership on water policy left a positive impact on the state.

In 2013, Streeter was placed in charge of then-Gov. Sam Brownback's campaign to develop strategies for the extending life of the Ogallala Aquifer. Heavy irrigation of crops is depleting the underground reservoir and owners of water rights were asked to voluntarily restrict consumption as part of a 50-year vision for water.
Streeter has also been involved in development of experimental farms that demonstrate field-scale irrigation technology to conserve water.
Colyer named Earl Lewis as interim director of the Kansas Water Office. He's served as assistant director since 2007.