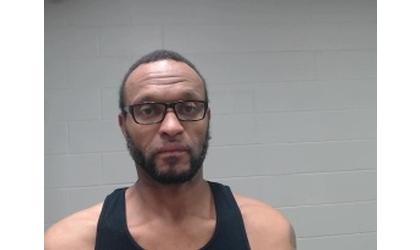 Andre Green
(KAIR)--A vehicle check leads to the arrest of an Atchison man on drug charges.
According to a report from Atchison County Sheriff Jack Laurie, deputies checked on an individual in a parked vehicle at the Lewis and Clark historical site on 314th Road around 3:30 Friday morning.
The occupant of the vehicle was identified as 42-year-old Andre Green.
Laurie says during the encounter, deputies were able to detect the order of burnt marijuana and allegedly found drugs in the vehicle.
Green was arrested for possession of methamphetamine, marijuana and drug paraphernalia.
He was booked into the Atchison County Jail.