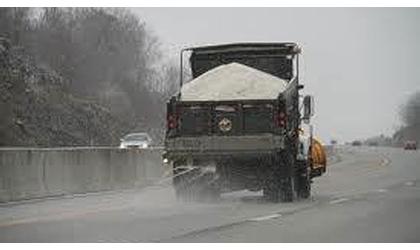 (KLZA)-- The Richardson County Sheriff's Department reported three non-injury wrecks on Sunday.
A one-vehicle wreck occurred just south of Falls City on Highway 73. 21-year-old Megan Strasheim of Falls City was driving down an ice covered road and lost control of her vehicle hitting a guardrail causing an estimated $7-thousand damage to the guard rail and $5-thousand damage to her Lincoln MKC.
A single vehicle wreck also occurred on 703 Trail south of Rulo. Thomas Alston of St. Louis, MO., slid off the roadway and damaged his Toyota Camry. A Deputy helped with medical assistance when enroute to shelter.
The third wreck was just west of Highway 75 on 719 Road when Thomas Bierke of Oklahoma was driving a three-quarter-ton pickup east toward the highway and got stuck in a snow drift.
Richardson County Highway Superintendent Steve Darveaux Jr. reported quite a few roads are still drifted shut and that he expects it to be late today or Tuesday before all the county roads can be cleared.
Darveaux urged people to be very careful on county roads if they must travel.