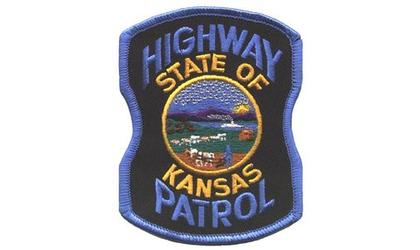 Kansas Highway Patrol
(KNZA)--The Kansas Highway Patrol worked five fatal crashes over the Thanksgiving holiday reporting period—including one locally.
The Patrol released its holiday activity report Monday for the period running from 6:00 p.m. Wednesday, November 21, through 11:59 p.m. on Sunday, November 25.
A single-vehicle Atchison County crash late November 21 claimed the life of a Country Club, Illinois man.
22-year-old Deandre Brown, who was not wearing a seatbelt, died the following day at a Kansas City hospital from injuries received in the crash on U.S. 59 Highway about two miles south of Atchison.
The Patrol says he was a passenger in a car driven by 20-year-old Chicago, Illinois resident Jacquez Martin which left the roadway and overturned.
Martin and another passenger, also from Illinois, were seriously injured in the wreck.
The Patrol reported 16 DUI arrests during the holiday period, up from 12 last year.
In addition, the Patrol issued 1,195 speeding citations, down from the 1,227 issued last year.