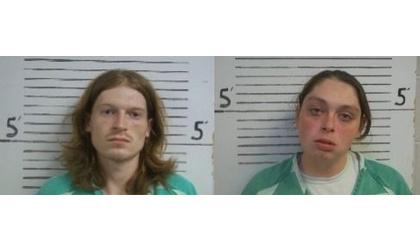 Lane Ferris and Constance Sandeffer
(KMZA)--An investigation leads to the arrest of two individuals in Seneca on drug and child endangerment charges.
22-year-old Constance Sandeffer, of Seneca, and 23-year-old Lane Ferris, of Hiawatha, were arrested November 23 following the execution of a search warrant at a Seneca residence.
Nemaha County Attorney Brad Lippert says the pair have been formally charged in Nemaha County District Court with possession of marijuana with intent to distribute, aggravated endangerment of a child, possession of marijuana without a tax stamp and two counts of possession of drug paraphernalia.
The case was investigated by the Seneca Police Department with the assistance of the Nemaha County Sheriff's Department.
Sandeffer and Ferris are being held in the Nemaha County Jail on $250,000 bond each.