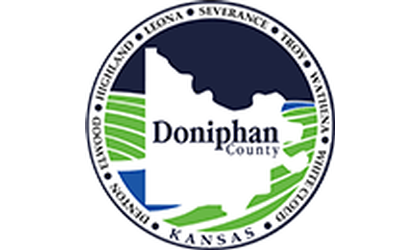 (KNZA)--The Doniphan County Commission voted Monday to allow the closure of the county's senior citizens centers for a two-week period to help mitigate the spread of the coronavirus and protect the most vulnerable population.
The Commission took the action, which was effective as of Monday, on the recommendation of county Aging Administrator Peggy Wood.
Commissioners directed Wood to meet with the site directors to come up with protocol for safely re-opening the senior citizen centers following the two-week shut down.
Such a plan is to include social distancing, proper and routine hand washing, disinfecting of all surfaces and wearing of masks where warranted to mitigate the spread of the coronavirus.
County Health Department/Home Health Administrator Sheryl Pierce informed commissioners Monday that Doniphan County currently has six active COVID-19 cases out of 41 positive cases to date. Only two of Doniphan County's cases are from community spread, the others were from out of county exposure.
After reviewing the 2018 and 2019 annual budget reports for Doniphan County Ambulance District No. 1, Commissioners agreed to make no changes to the previously approved 2021 budgeted tax appropriation of $144,000 for the ambulance district. The tax appropriation represents a $50,000 increase in funding. The ambulance district had sought a $75,000 increase.