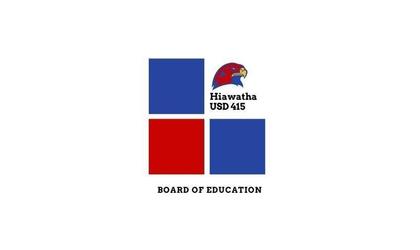 (KNZA)--A 25-year lease agreement for an indoor practice facility at Hiawatha's Noble Park failed to gain the approval of the USD 415 Board of Education Monday evening.
Troy Kolb with the Hiawatha Baseball and Softball Club met with the Board to review the agreement drafted by local attorney Mike Riley.
The Club is seeking $200,000 from the school district toward the cost of constructing the estimated $300,000 facility.
Kolb said they are asking the district to make two rental payments of $100,000 each, one by July 1st of this year and the other no later than October 1.
Kolb said they need to put 60 percent down so the contractor can order materials and start construction this fall.
He said the Club has raised more than $55,000 in private donations so far toward the construction of the building, with the bulk of that coming during a Memorial Day weekend fundraiser.
Board member John Wright said while he likes the idea, he doesn't think the school district should invest $200,000 in something they don't own.
Following discussion, a motion by Board member Andrea Groth to move forward with the lease agreement died due to the lack of a second.