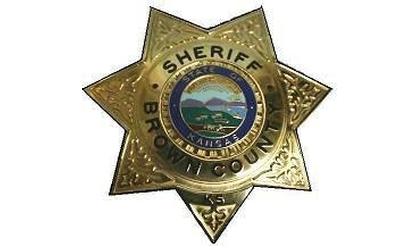 (KNZA)--The Brown County Sheriff's Office is seeing an increase in reports of suspicious vehicles in the county.
Sheriff John Merchant says the reports are coming at different times of the day and in different areas of the county.
Merchant says an increase in suspicious vehicle reports usually means that thieves are driving around during daylight hours to locate potential property to steal and then coming back after dark to load up the items.
Several residents have reported some small items stolen.
Merchant says thefts tend to increase during this time of year, so if you notice something unusual or suspicious, please call the Sheriff's Office. If you are able to do so safely, he said license plate information is always helpful as well as a description of the vehicle and number of occupants.
He also urges those who have vacant homesteads, sheds or remote areas where property is stored or kept, to install trail cameras or other monitoring devices to help identify thieves.
Merchant says his office has modified county patrols to show a presence in areas where activity is likely to occur and where reports have been taken.
He noted KBI crime index report statistics have shown that rural Brown County has the lowest reported crime rate in the northeast Kansas region. Merchant says he feels its due to residents that actively report suspicious activity and trust the sheriff's office enough to share confidential information.