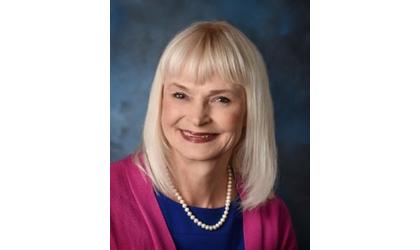 Dr. Susan Myers
(KAIR)--After more than a decade of leadership, the Superintendent of the Atchison Public Schools is retiring.
Dr. Susan Myers on Friday made her decision public.
She told MSC News she made her plan known to USD 409 staff on Wednesday, and informed the Board of Education earlier in the week.
Myers said she will serve through the remainder of the school year.
The Board of Education is expected to formally accept her resignation for the purpose of retirement during the Board's November 12 meeting.
In an email to MSC News, Myers said she has not made a decision about her post-retirement plans, but says she doesn't plan to leave Atchison in the near future, calling the city "a fantastic place."
Myers began serving in the role of Superintendent of Schools for USD 409 in July, 2007.