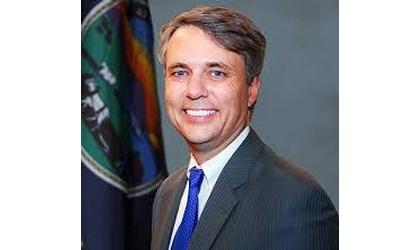 KS Governor Jeff Colyer
(MSC News)--Kansas Governor Jeff Colyer is joining those calling for the resignation of a Leavenworth County Commissioner after he told a black city planner he belongs to " the master race."
The governor issued a statement on Saturday saying Commissioner Louis Klemp should step down.
"Racial and discriminative language have no place in our society, and most especially when spoken by someone holding a public office," wrote the Governor. "The inappropriate remarks made by Leavenworth County Commissioner Louis Klemp are unacceptable and do not reflect the values of the county which he represents. As such, I call on him to step down as County Commissioner."
Klemp cited the master race — the Nazi ideology of Aryan supremacy — at a November 13 Commission meeting while responding to a presentation by Triveece Penelton and a colleague on road development options in Tonganoxie.
"I don't want you to think I'm picking on you because we're part of the master race," Klemp told Penelton . He then said he didn't like any of the land use options that she had presented to the commission.
Klemp told KSHB-TV off camera that his comment was a joke.
His fellow commissioners, Robert Holland and Doug Smith, have both called on Klemp to resign before his term ends January 15. The Republican Party appointed Klemp to the commission in October 2017 to fill a vacancy created by a resignation.
Klemp, who once ran for governor, has come under criticism in the past for making controversial comments.