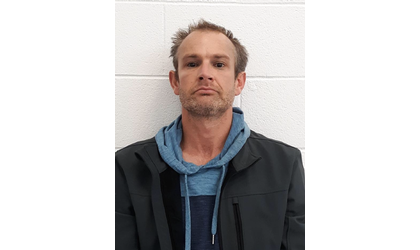 (KNZA)--A Kansas City, Kansas man, being extradited from a Kansas City, Missouri jail to Topeka, is accused of attempting to escape after assaulting a private transport officer in Holton.
Jackson County Sheriff Tim Morse, in a news release, said it happened Wednesday afternoon when 38-year-old Jacob Daniel Kull was allowed to use a restroom at the Jackson County Sheriff's Office, in Holton.
The private transport company had stopped at that location to pick up a second inmate also being transported to Topeka on Shawnee County warrants.
While in the restroom, it's alleged that Kull removed his handcuffs and then assaulted the officer.
After fleeing from the building, Morse said Kull didn't get far, subdued in the parking lot of the Sheriff's Office by deputies and corrections officers.
Kull was arrested by the Jackson County Sheriff's Deputies on charges of aggravated escape from custody and battery. His bond is set at $50,000.
Kull was being transported to face Shawnee County charges including burglary, theft, and forgery.