No charges in fatal LV shooting
11/29/2018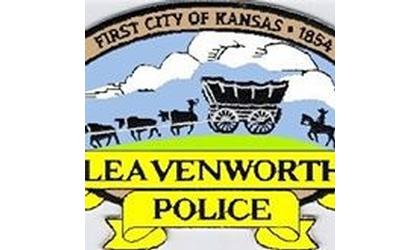 Leavenworth Police
(KAIR)--An elderly woman, who shot a man she perceived to be attempting to burglarize her Leavenworth home, will not face charges.
That word was delivered during a Thursday morning news conference held by Leavenworth County Attorney Todd Thompson.
In a news release issued following the conference, Thompson said that "based upon careful review of the evidence and the appropriate Kansas Statutes, the County Attorney's office does not believe any charges are appropriate in this case."
That follows the early Saturday morning shooting death of 41-year-old Ralph Byrd, Jr. at 604 Chesnut, in Leavenworth.
The 74-year-old resident, around 1:15 that morning, called police reporting a burglary in progress.
Apparently thinking her home was being broken into, she fired at Byrd, whose body was discovered when police arrived at the home.
He died of a gunshot wound.
The woman was transported to an area hospital for the treatment of what police described as "a medical event," but a full recovery was expected.
Thompson, in the release, said Kansas statute states that a person is justified in the use of force if that person "reasonably believes the use of deadly force is necessary to prevent imminent death or great bodily harm."
© Many Signals Communications
You will need to be logged in to leave a comment.
Please Login The posting of advertisements, profanity, or personal attacks is prohibited.
Click here to review our Terms of Use.