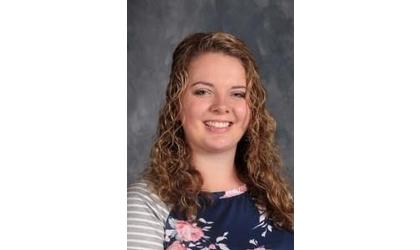 Macy Pickman/Submitted photo
(KAIR)--Special honors for an Atchison teacher.
According to a news release issued Tuesday by Atchison's USD 409, Macy Pickman has been awarded the Kansas Horizon Award.
Pickman teaches science at the Atchison High School.
The release says the award "identifies and recognizes representatives of excellent teaching in the elementary and secondary classrooms in the State of Kansas."
The mission of the program "is to recognize exemplary first-year teachers who perform in a way that distinguishes them as outstanding."
32 Kansas teachers are chosen to receive the award, and will be recognized during a luncheon to be held later in the semester.