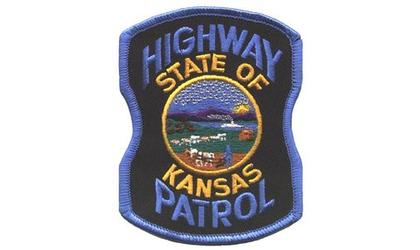 Kansas Highway Patrol
(KAIR)--An Oskaloosa man is dead, and three others seriously injured, following a Friday afternoon wreck in Jefferson County.
Dead is 81-year-old Lee Crum, identified by the Kansas Highway Patrol as the driver of a car that was northbound on U.S. Highway 59, just south of 62nd Road.
According to the Patrol, his car collided with a pickup truck, driven by 20-year-old Nicholas Caudle, of Atchison.
According to the Patrol's report, Caudle was southbound on the highway when he lost control of the truck, which entered the northbound lane, where it was struck on the passenger side by Crum's car.
Crum was killed, and his 74-year-old passenger, Janet Crum, of Oskaloosa, suffered what the Patrol calls a "suspected serious injury," and was transported to Topeka's Stormont Vail for treatment.
Caudle and his passenger, 20-year-old Dongchen Chen, of Lawrence, also suffered suspected serious injuries, and were also transported to Stormont Vail.
The Patrol's report says Lee Crum was not wearing a seatbelt at the time of the fatal wreck. Everyone else was buckled up.
The crash was reported around 2:40 Friday afternoon.