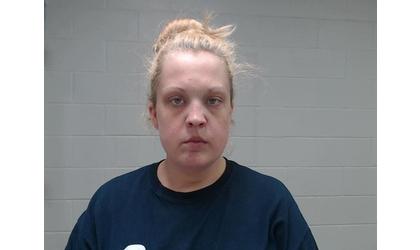 Raechelle Jones/Credit: Atchison Co Sheriff's Office
(KAIR)--A two-year-old child was found to have illicit drugs in his system, and his mother is facing charges related to that allegation.
Atchison Police Chief Mike Wilson told MSC News the investigation, leading to the arrest of Raechelle Jones, began last week. "We did begin an investigation on June 18 after it was determined that a 2-year-old child had methamphetamine in his system. This had been discovered after he had been taken to a Kansas City hospital. The child's mother has now been charged."
Wilson did not provide details regarding how the child came into contact with the meth, saying that the investigation is ongoing.
The 34-year-old Jones was arrested Monday on an Atchison County District Court warrant charging her with aggravated endangering a child.
Following her arrest, Jones was booked into the Atchison County Jail.
Her bond is set at $15,000.