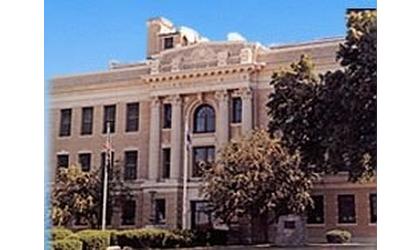 (KLZA)-- Richardson County Commissioners last week directed Highway Superintendent Steve Darveau Jr. to conduct a study on vacating or abandoning about a half-mile section of a road east of the intersection of 658Avenue and 708 Road which is located southwest of Rulo.
Commissioners reviewed purchase orders from Emergency Management Director Brian Kirkendall for updates to some radio equipment, replacement of the generator at the Courthouse and a new pickup for the Emergency Management Agency.
The Board is considering the purchase and installation of a used 150 KW generator with 120 hours. The quote from IAO Electric of Hiawatha for the unit and installation is $46,999.
Quotes for the purchase of a half-ton pickup to replace the current vehicle, a 2019 Ford F250 which will be transferred to the Road and Bridge Department were reviewed. Quotes were received from Armbruster Motor Company and Hullman's Ford both of Falls City. Commissioners approved the purchase of a 2020 Ram 1500 Crew Cab 4x4 pickup from Armbruster Motors at a price of $28,200. It was the lowest bid received.
Kirkendall also discussed radio equipment purchases so the County Road Department and Emergency Management radios are compatible. The purchase of equipment from KS HCI Haug Communications in an amount of $15,761 was approved.