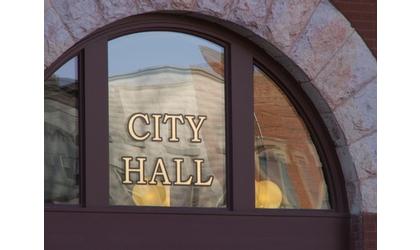 (KNZA)--The Hiawatha City Commission Tuesday evening approved an ordinance establising a new franchise agreement with Rainbow Communications for providing telecommunication services in the city.
The 40-year agreement calls for the company to pay the city 5 percent of gross receipts.
It wll replace the current cable franchise agreement.
With Rainbow's plan to discontinue cable TV service as of June 30, the company proposed the new agreement as a way to offset the local revenue from the cable agreement.
In other business, the Commission approved renewal of the employee health and dental plans with Blue Cross and Blue Shield, which call for a 14 percent increase in premiums. The plans are up for renewal April 1.
The Commission approved continuing to pay 100 percent of employee premiums and 74.5 percent of spouse and dependent premiums.
The total cost to the city is estimated at around $340,000, which is under the $352,000 that had been budgeted.
The Commission approved soliciting bids for employee vision insurance.
And Becky Townsend appeared before the Commission to request an extension to clean up her property located at 1010 Pottawatomie Street and bring it into compliance with city code.
The Commission voted to give Townsend a 90-day extension.