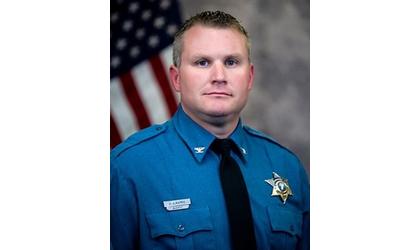 Atchison Co Sheriff Jack Laurie
(KAIR)--Atchison County Sheriff Jack Laurie has filed for re-election to another 4-year-term.
Laurie is the first candidate seeking a key seat to file in Atchison County.
Laurie filed by petition with the Atchison County Clerks's Office February 19.
According to Atchison County Clerk Michelle Phillips, the correct number of signatures were gained, and have been verified on the petition.
So far, no candidates have filed to challenge Laurie, who is seeking re-election as a Republican. He was first elected to the office in 2012, and is currently serving his second term.
Candidates have until noon, June 1 to file at the Atchison County Clerk's Office.
The 2020 primary election will be August 4 and the general election is November 3.