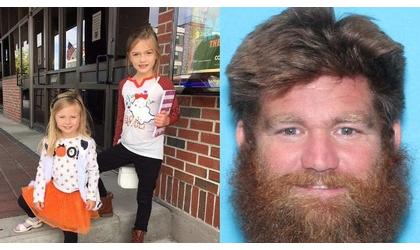 ( Credit:KBI)
(AP) --Authorities have found two girls who were abducted from a rural Leavenworth County home where two boys were discovered dead Saturday, and a suspect is in custody.
The Kansas Amber Alert System reports that the girls were found near Erick, Oklahoma, and a suspect is in custody.
The Kansas Bureau of Investigation identified the girls as 3-year-old Aven Jackson and 7-year-old Nora Jackson. An Amber Alert said the suspect in the abduction is the girls' father, 40-year-old Donny Jackson.
Leavenworth County Emergency Management said in a Facebook post that Jackson is also a person of interest in the homicides.
The Leavenworth County Sheriff's Office responded to a 911 call around 1:15 p.m. on Hillside Road, east of Lansing, and found the homicide scene. Authorities say the boys had been shot to death.
The names of the boys, ages 12 and 14, haven't been released.
Leavenworth County Undersheriff Jim Sherley said investigators are still trying to determine what led to the homicide.