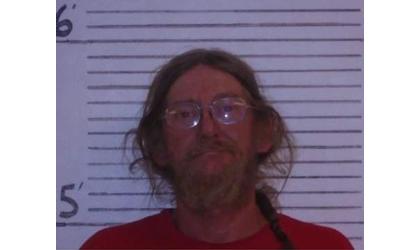 David Holst ( Credit: Nemaha Co Sheriff's Office)
(KMZA)--A Goff man facing child sex charges involving three alleged victims waived his preliminary hearing Wednesday.
David Holst was bound over to Nemaha County District Court on charges of rape, aggravated sodomy, aggravated indecent liberties with a child and indecent liberties with a child.
Arraignment was scheduled for February 25.
Nemaha County Attorney Brad Lippert said the alleged offenses involve a 14-year-old and two children under the age of 14.
Holst was arrested in October of last year following an investigation by the Nemaha County Sheriff's Department.
He remains in the Nemaha County Jail, held on a $150,000 bond.