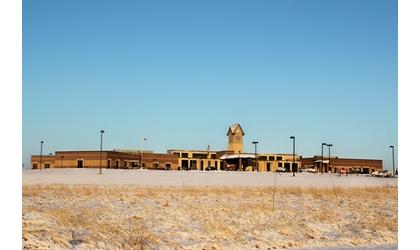 (KLZA)-- During the weekly Community Medical Center update on the COVID-19 information Southeast District Health Department Director Grant Brueggemann said that so far 7,769 COVID-19 vaccinations have been administered, with 2,654 people receiving both doses. That amounts to approximately 8.5 percent of the population in the SEDHD jurisdiction receiving vaccinations.
Brueggemann said that there are approximately 38,500 people within the Southeast District Health Department service area. He said it's estimated it will take about 75 percent of the population, about 28,900 people to get vaccinated to create a "herd immunity" to COVID-19.
Brueggemann also said last weeks winter weather slowed down the number of vaccinations given.
Community Medical Center, CEO Ryan Larsen said that as of Monday there were three COVID-19 patients in the hospital in Falls City and he said there have been 161 admissions for COVID-19 since the pandemic began.
Larsen said while its gratifying to see the COVID-19 case numbers in the area on the decline, its important to continue to take the situation seriously and protect your family and friends.
There have been 27 new cases of COVID-19 confirmed in the past 30 days in Richardson County.
The current transmission rate of COVID-19 within the Southeast District Health Department jurisdiction is the lowest it has been since August.