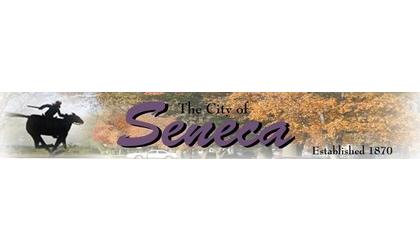 (KMZA)--The Seneca City Council Wednesday evening approved a resolution declaring " a local state of financial emergency" due to last month's intense cold snapp that's expected to result in significantly higher than normal utility bills.
The city has not received its power bill yet, but has been warned by its energy provider, the Kansas Municipal Energy Agency, that it could be four to five times the normal cost.
The open market rate per megawatt-hour surged during the intense cold from the usual $20 to $30 to over $3,000.
The resolution could enable the city to receive funding if a federal disaster is declared.
In addition, the Council voted to authorize Mayor Joe Mitchell to send an investigative request to the Kansas Attorney General's office asking that the pricing of electricity during last month's sub-zero cold snap be audited for potential price gouging.
The Kansas Municipal Energy Agency, headquarted in Overland Park, is listed as the company to be investigated. The city contracts with KMEA to purchase electricity, which the city then distributes to its customers.