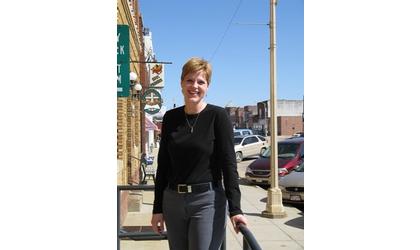 Tami Haverkamp
(KMZA )--A familiar face has been hired as the new Seneca city administrator.
The Seneca City Council voted Wednesday evening to offer the position to Tami Haverkamp, who has accepted the job.
Haverkamp previously served in the role from March 2008 through early 2013, and had been training to take over as the new city clerk.
Haverkamp was among eight candidates interviewed for the city administrator position from among twenty-seven applicants.
The position came open following the resignation of Matt Rehder, which was effective February 5.
With Haverkamp taking the city adminstrator position, the Council agreed to begin advertising for someone to fill the city clerk's job.
Longtime City Clerk Jane Strathman is retiring, effective April 9. A plaque was presented to Strathman in recognition of her 35 years of service to the city.
In other business, the Council approved the hiring of Logan Frost as pool manager for the 2021 season. He will be paid $15 an hour.
The Council also accepted the resignation of Bruce Stanley from the city Planning Commission and voted to appoint Bruce Hermesch to replace him.