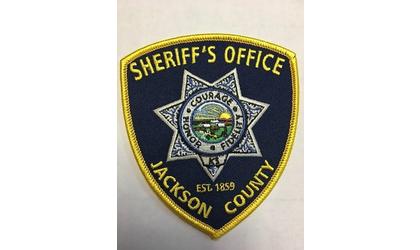 (KNZA)--A tow truck driver was transported for hospitalized treatment following an early Thursday morning accident on U.S. 75 Highway in southern Jackson County.
Jackson County Sheriff Tim Morse said the Sheriff's Office received a report of a 2014 Dodge Challenger that had hydroplaned and slid into the median near 118th Road.
A deputy responded to check on the vehicle and driver.
Morse said a tow truck arrived to pull the vehicle out of the median when a northbound van nearly struck the deputy's patrol vehicle and drove into the median shortly after 6:00.
The van passed between the tow truck and the Dodge Challenger, striking the tow truck's cable.
The cable broke and struck the tow truck operator, identified by the Kansas Highway Patrol as 59-year-old Holton resident Timothy Reino, who was standing outside his vehicle.
Reino was transported to Topeka's Stormont Vail Hospital for treatment of a suspected minor injury.
The Patrol says the driver of the van, 33-year-old Topeka resident Tyler Morrison, was not hurt. Also two children in his van, ages 5 and 10, escaped injury.