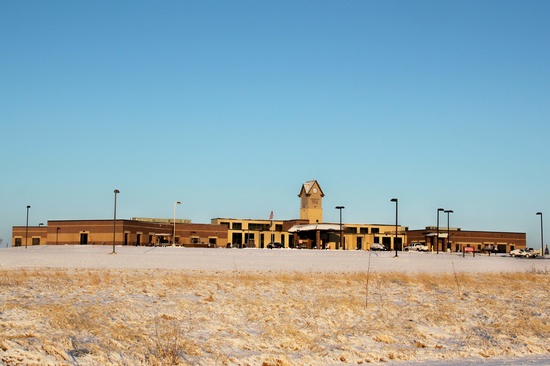 CMC Falls City
(KLZA)-- Like so many other places, 2020 was a challenging year for Community Medical Center in Falls City.
The hospital released its 2020 Annual Report recently.
Hospital Administrator and CEO Ryan Larsen said he was extremely grateful for the way everyone associated with the hospital responded to the years challenges thanking doctors, nurses, technicians, clerks and all the rest.
Larsen also expressed gratitude for the way area residents supported the staff during the pandemic by doing things such as putting thank you messages placed on the lawn. He noted that some colleagues reported healthcare workers were discriminated against and not allowed in certain places because they were working with COVID patients.
While many healthcare centers did not allow hospital patients to have any visitors, Larsen said it was important for the non-COVID patients to have limited visitation. Larsen said CMC felt it was important patients see familiar faces and family and even when it was just one visitor allowed it was helpful because patients do better when their loves ones are around.
CMC also was honored with several awards again in 2020. CMC was the only Nebraska hospital to receive a Gold Level Award for safety from The Nebraska Hospital Association Services Division. It was also the fifth consecutive year CMC was named a Top 100 Critical Access Hospitals in the country.
During the year more than 2,100 emergency visits were made to CMC; 585 people received In-patient care; there were 607 surgical procedures done; more than six-thousand specialty clinic visits with more than 6,500 diagnostic imaging procedures completed. In addition, more than 2,900 COVID-19 tests were completed.