Law firm hired to probe purported vaccine death
04/12/2021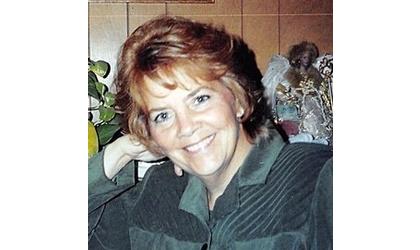 Jeanie Evans (Credit: Becker-Dyer-Stanton Funeral Home in Atchison)
(KAIR)--The family of an Effingham woman who died after being vaccinated for COVID-19 has retained legal counsel to investigate her cause of death.
68-year-old Jeanie Evans died March 24, with her obituary, from Atchison's Becker-Dyer-Stanton Funeral Home, citing the vaccine as her cause of death.
The Kansas Department of Health and Environment, in a statement issued last month, said the agency became aware of the death of a 68-year-old Atchison County resident who had been vaccinated in Jefferson County. Saying that "according to the Local Health Department, appropriate CDC guidelines were followed," the statement explained that during the waiting period following receipt of the vaccine, the individual, confirmed to be Evans, "began experiencing anaphylaxis and medical treatment was provided," prior to transport for hospital treatment. Adding that "the death will be fully investigated in accordance with standard protocol," the statement says that "until the investigation is complete, it is premature to assign a specific cause of death."
WIBW-TV, citing Evans' son, reports that her family has retained Kansas City, Missouri law firm Shamberg, Johnson and Bergman to determine if Evans' death may be a wrongful death case.
The Centers for Disease Control website offers information related both to potential severe allergic reactions, known as anaphylaxis, and non-severe allergic reactions, for those receiving the vaccine.
© Many Signals Communications
You will need to be logged in to leave a comment.
Please Login The posting of advertisements, profanity, or personal attacks is prohibited.
Click here to review our Terms of Use.