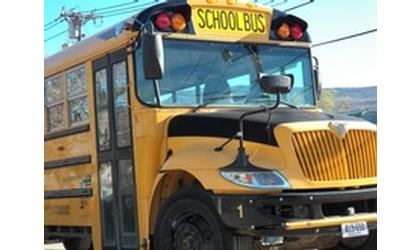 (KAIR)--A rodeo of sorts is coming to Effingham on Saturday, but instead of animals, school buses will serve as the heart of the competition.
According to Dwight Myer, Transportation Director for the Atchison County Community Schools of USD 377, that will happen as the Kansas State Pupil Transportation Association 2021 Regional Driving Competition, formerly known as the Bus Rodeo, is held in the parking lot of the Atchison County Community High School, in Effingham.
According to Myer, the drivers who successfully complete the competition will advance to the State Driving Competition, to be held in Salina on June 4.
Registration information for the competition says it's "open to any person who is currently employed or has been employed within the past 12 months as a full-time or substitute school bus driver in the state of Kansas," with all contestants needing to meet Kansas school bus driver qualifications.
Registration will begin at 8:30 Saturday morning, with the school bus rodeo beginning at 9:00.
The public is invited to watch.