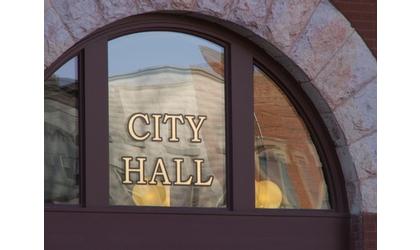 (KNZA)--NEK-CAP is seeking to relocate to Hiawatha.
NEK-CAP Executive Director Jeanette Collier and Transportation Coordinator Scott Sisk met with the Hiawatha City Commission Monday evening to inquire about utilizing the old RV park site on South 1st Street for the construction of a new office and maintenance facility along with Head Start Center.
Sisk said they have talked to the board of trustees at the Zion Lutheran Church about purchasing an adjacent piece of property as well.
The NEK-CAP representatives said they have been looking for a site in Hiawatha for more than year but haven't found anything yet that fits their needs.
Their current facility is located on 220th Road about two miles south of Hiawatha.
Mayor Bill Collins voiced support for letting NEK-CAP utilize the old RV park site, but the skate park currently located at the site would have to be re-located and Collins wants to make sure there is no out-of-pocket costs to the city.
Commissioner Becky Shamburg said she likes the idea of NEK-CAP being in town, but voiced concerns about limiting land available to the city for future Parks and Recreation projects, such as a new pool and activity center, which have been discussed. Commissioner Dave Middendorf said he had similar concerns.
The NEK-CAP representatives agreed to look into other properties that could be utilized and return to the next meeting on May 24.