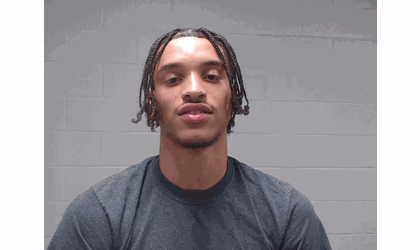 Elijah Haley (Credit: Atchison Co Sheriff's Office)
(KAIR)--An 18-year-old Atchison man is facing charges following a weekend altercation.
Elijah Haley was taken into custody Monday for aggravated battery after police were notified Monday morning of what Wilson calls "an incident that had occurred Sunday evening in the 1100 block of North 7th Street."
According to Wilson, a group of young men were playing basketball at that location when two members of the group had an argument, leading one to allegedly strike the other in the face twice with his fists, causing injuries that includeed a fractured bone and broken tooth.
The 18-year-old victim required treatment at a Kansas City hospital Sunday night. He was later released.
Haley is accused of causing the injuries, arrested Monday evening for the crime.