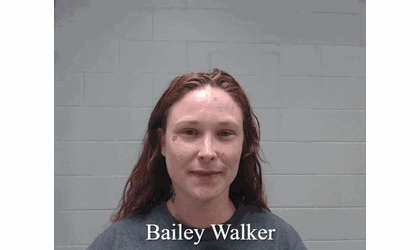 (KAIR)--A Missouri man, who came to Atchison to meet an on-line acquaintance, required hospital treatment after he was beaten at a Birch Street residence.
That's according to a report from Atchison Police Chief Mike Wilson who says the 28-year-old Liberty, Missouri man was located outside of the residence, in the 2000 block of Birch Street, when officers were called to that location shortly before 6:00 Sunday morning.
After the victim was transported for hospital care by Atchison County EMS, police launched an investigation that continued through Sunday, and led to two arrests.
Taken into custody were a 17-year-old boy and 28-year-old Bailey Walker, of Atchison, in connection with the beating and theft of the victim, who Wilson says was struck over the head with a baseball bat, struck over the head and shoulder with a chair and liquor bottle, and threatened with a knife. A credit card, an ID card, cash, and a cellphone were taken from him.
According to Wilson, the man arrived in Atchison around 9:00 Saturday night "to meet with a person who he had been communicating with online" who lived at the Birch Street residence. Wilson, in the report, says five people were at that location when a disturbance occurred around 4:00 Sunday morning, leading to the beating of the man who was able to escape to a neighboring home where police were called.
The 17-year-old suspect was taken into custody on charges of aggravated battery and aggravated robbery, while Walker, of Atchison, was arrested on charges of aggravated assault and aggravated robbery. Both were booked into the Atchison County Jail.
As of Sunday night, the victim remained hospitalized.