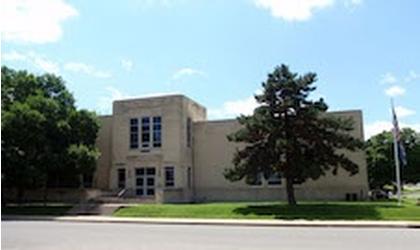 Credit: USD 409
(KAIR)--The sale of the USD 409 Central School could be one step closer to reality.
The USD 409 Board, at its regular May meeting on Monday, issued a notice of invitation for offers to purchase the school, and the property it sits on, at 215 N. 8th Street in Atchison.
During the meeting, Superintendent Dr. Renee Scott told board members the district has received some inquiries regarding the building and the property.
According to the formal notice, offers to purchase must be received at the board office on or before 12 noon on June 1st.
Scott said the board will then be able to review the bids for possible acceptance at their regular June meeting.
The central school is set to close at the end of this year, with excessive operating costs given as a primary reason for the closure.
The school serves approximately 45 to 50 students in grades K through 12. Those students will be relocated to the Roosevelt Building, located at the Atchison Middle School, beginning next school year.