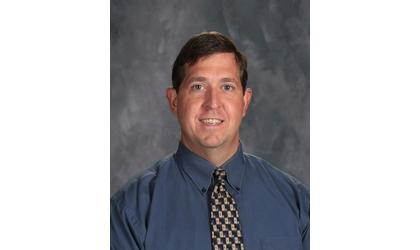 Dr. Andrew Gaddis, Superintendent for Atchison County USD 377
(KAIR)--The Atchison County Community Schools of USD 377 join the movement to return to pre-pandemic protocols, with the Board of Education this week voting to make that step forward.
According to Dr. Andrew Gaddis, Superintendent for USD 377, the School Board's Wednesday night vote "to rescind all reopening and COVID protocols effective at the end of the day on May 17," means the final day of school, May 18, will not require the precautions that had been put in place to prevent the spread of the virus, meaning, as Gaddis puts it, "school will be back to the way it was prior to the onset of COVID."
Gaddis said the lifting of restrictions includes the wearing of face masks, which do not have to be worn as of the final day.
On Thursday, one day after the Board's vote, Kansas Governor Laura Kelly announced, in a release, that Kansas is now following the guidance of the Centers for Disease Control, regarding those who are vaccinated.
"Effective immediately, Kansas will adopt the CDC's latest guidance that fully-vaccinated Kansans are no longer required to wear masks indoors or outdoors or physically distance, except in circumstances such as those required by businesses, public transportation, or health care facilities," Kelly said in the release. "Should fully-vaccinated Kansans feel more comfortable wearing a mask, they are welcome to continue doing so."