Doniphan Co prepares for youth vaccinations
05/14/2021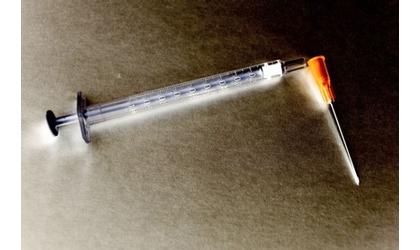 (KAIR)--The Doniphan County Health Department/Home Health has begun "collecting names and phone numbers of anyone 12 and older" needing to be vaccinated against the coronavirus.
That's according to a news release from the agency, which says the free Pfizer Covid -19 vaccine is being made available to youths in the county, with anyone under the age of 18 requiring parental consent to have the vaccine administered. Parents and guardians wishing to do so should call 785-985-3591 or email [email protected]. The health department does not plan to order doses until they "can determine the approximate number of those wishing to receive the vaccine."
Preparing for the younger round of vaccinations follows Kansas Governor Laura Kelly's announcement Wednesday that the state will follow the guidance of federal health officials that the Pfizer vaccine is safe and effective for those aged 12 and older.
The Doniphan County health department, next month, will hold a vaccine clinic at their office, located at 201 S. Main Street, in Troy. The release says the clinic will be held on the afternoon of June 9, from 1:30 until 4:00, and is open to "all who wish to receive a vaccine including those 18 and older that may want the Johnson and Johnson or Moderna vaccine."
The release notes that the Pfizer vaccine "is administered as a series of two doses, three weeks apart," clarifying that those receiving the first shot at the June 9 vaccine clinic will need to receive the booster vaccine at a second vaccine clinic, scheduled for June 30, from 1:30 to 4:00.
The Kansas Health Department reported that 39.7% of all Kansans have received at least one dose of a vaccine as of Wednesday.
The Associated Press contributed to this story.
© Many Signals Communications
You will need to be logged in to leave a comment.
Please Login The posting of advertisements, profanity, or personal attacks is prohibited.
Click here to review our Terms of Use.