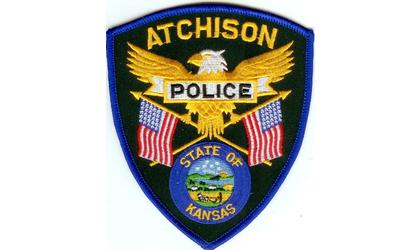 (KAIR)--Thefts, and attempted thefts, early Wednesday morning, in the northeast section of Atchison, are under investigation by police.
According to a report from Atchison Police Chief Mike Wilson, "an attempt was made to take a vehicle from the 400 block of Unity Street," around 1:00 Wednesday morning. A short time later, Wilson said, forced entry was made into a vehicle, parked in the 300 block of Mound Street, but "vehicle alarms alerted victims and police to both [crime] scenes." Although the two vehicles sustained damage, nothing was taken.
It was at 1:30 Wednesday morning, Wilson reports, that "police officers attempted to stop a Ford pick up truck pulling a utility trailer in the area of 3rd and Main" Streets." Although the truck fled from officers, "the trailer was recovered in the 700 block of Riley and the truck was recovered at 5th and Riley," but Wilson said no suspects were located.
The resulting investigation "determined that the truck and trailer had been stolen from the 900 block of North 6th [Street] sometime after 10:00 Tuesday night," but no arrests have yet been made.
At 5:30 Wednesday morning, Wilson said "officers responded to 3rd and Laramie where a boat and trailer were sitting in the intersection." The investigation that followed indicates a 2002 Dodge truck, with trailer and boat attached, "had just been stolen from the 500 block of Washington Street," with Wilson saying "the truck had then been driven several blocks where the trailer was disconnected and left behind."
Police continue to search for the truck as the investigation continues.
Anyone with related information should contact Atchison Police at 913-367-4323.