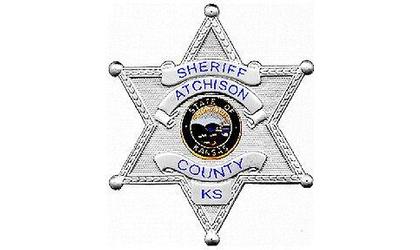 (KAIR)--A valuable lawn mower, stolen from an Atchison County church, has been returned.
That followed it's discovery in Doniphan County.
According to a release from Atchison County Sheriff Jack Laurie, his office was contacted by the Doniphan County Sheriff's Office at the first of this month regarding a John Deere zero turn mower that had been recovered in that area.
It was later learned, Laurie said, that the mower had been stolen from the Saint Louis Church, located at 11321 Morton Road, in Atchison County.
Witnesses reported seeing the mower being driven, around 7:15 on the morning of August 31, on 105th Road, in Doniphan County, to 330th Road, in Atchison County, then continued east across K-7.
Witnesses told investigators the mower was being driven that morning by a white man, who remains unidentified.
Laurie, in the release, said the mower, valued at $7,800, has been returned to the church. However, a STIHL MS 170 chainsaw, valued at $200 and also reported stolen by the church when the mower was taken, has not yet been located.
The investigation is continuing.