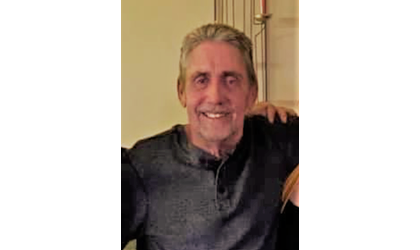 Kenneth Klenklen
(KAIR)--The search for a missing Ozawkie man ends tragically with the discovery of his body located in a remote area of western Jefferson County.
The disappearance of 59-year-old Kenneth Klenklen led to the issuance of a local alert last Friday, and then a statewide silver alert on Monday.
According to a release, Klenklen's body was found Tuesday.
The Jefferson County Sheriff's Office, in the release, sends its condolences to Klenklen's family, while offering gratitude for the public's help in trying to locate him.
The Kansas Highway Patrol, Jackson County Sheriff's Office and the Valley Falls Fire Department are also acknowledged in the release for providing "invaluable assistance in the recovery of Mr. Klenklen."
Klenklen disappeared after last being seen on the afternoon of September 15 at a Meriden convenience store, leading to the now-canceled statewide silver alert, issued by the Kansas Bureau of Investigation.
Klenklen suffered health issues, including dementia and Parkinson's disease.
The release does continue to ask for assistance from the public, saying that anyone with further information pertaining to Klenklen's disappearance should contact the Jefferson County Sheriff's Office at 785-863-2351.