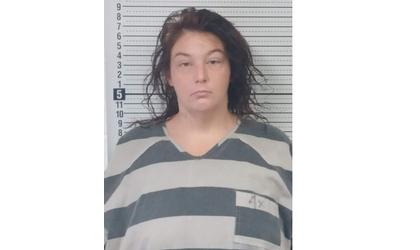 Stephanie Meier/Credit: Jackson Co Sheriff's Office
(KAIR)--An Oskaloosa woman is in custody, arrested on drug and identity theft related charges.
Jackson County Sheriff Tim Morse, in a release, says Stephanie Meier was stopped by a deputy, near 150th and Q. Road, in Jackson County, around 4:00 Tuesday morning.
Allegedly providing a false name to the deputy, a search of her vehicle, following an alert from a Sheriff's Office K-9, led to the discovery of what's alleged to be methamphetamine and drug paraphernalia.
Meier was arrested on charges including possession of methamphetamine, possession of drug paraphernalia, identity theft, interference with law enforcement, and driving while suspended.
According to Morse, she was also "wanted on a number of outstanding out of state warrants."
Following her arrest, Meier was booked into the Jackson County Jail.