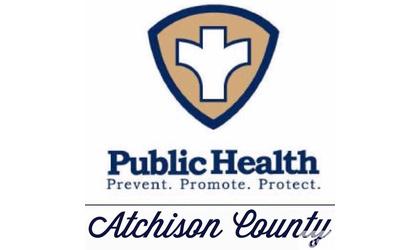 (KAIR)--The number of active COVID-19 cases in Atchison County has decreased.
That's according to figures released Wednesday by the Atchison County Office of Northeast Kansas Multi-County Health.
The statistics show 99 active cases of the coronavirus in the county. That's down from 135 active cases as reported September 15.
Despite the decrease in cases, the latest figures show that COVID-19 related hospitalizations has increased from 5 to 9 over the past week.
Atchison County Second District Commissioner Eric Noll, during Tuesday's meeting of the Commission, used his time during Commissioner comments to encourage Atchison County residents who are not yet vaccinated to do so. "Everybody mind your Ps and Qs and get vaccinated, if you can tolerate it," Noll said.
According to the Kansas Department of Health and Environment, Atchison County has had 2,196 cases of COVID-19 since the pandemic began.
Twenty-two have died in the County.
The state of Kansas, overall, has seen 410,931 cases of the coronavirus since the time cases began being tracked.
5,919 have died in the state.