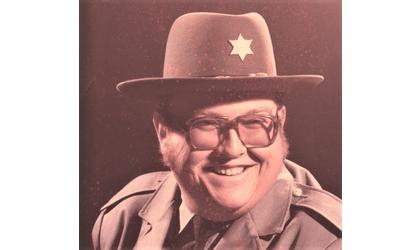 Former Doniphan Co Sheriff Mike Batchelder died Sept. 22, 2021 at the age of 71. (Photo credit: Chapel Oaks Funeral Home, in Highland)
(KAIR)--A longtime area law enforcement official has died.
Mike Batchelder, of Highland, was 71-years-old at the time of his death Wednesday.
The lifelong Doniphan County resident's lifetime career was law enforcement, doing police work in the city of Highland for a number of years. Batchelder later served as the Sheriff of Doniphan County, stepping into that role following a period serving as a Deputy Sheriff in the county.
He retired from the full time position of Sheriff in 2001.
According to his obituary from the Chapel Oaks Funeral Home, in Highland, Batchelder served his community through other roles as well, including work for the Fire Department, EMS, and served as a member of the Highland City Council.
According to his obituary, Batchelder "was instrumental in helping obtain the funding for the new Fire Department/Community Building" in Highland.
Services for Batchelder will be 11:00 Tuesday morning at the Highland United Methodist-Presbyterian Church.