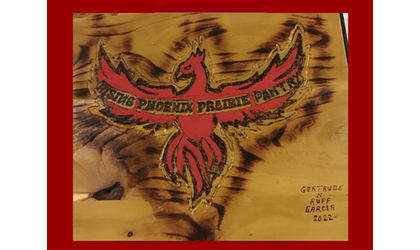 (KAIR)--The Atchison High School-based food pantry is seeing success in providing to those in need.
That was shown in an update provided Monday to the USD 409 Board of Education regarding the status of the Campus Cupboard, described as "an in house food pantry that provides food to any enrolled student and their families."
The update was delivered to the Board of Education for USD 409 by Atchison educator Sarah Tschauder, who explained that the Campus Cupboard operation is a partnership with Saint Joseph, Missouri-based Second Harvest Community Food Bank. That organization stocks the in-house food pantry, which is overseen by volunteers.
According to the report tracking the Campus Cupboard's operations for the 2021-2022 school year, the number of "generous donations" during the year allowed an expansion of services, with the pantry, along with food, providing coats, gloves, scarves, prom dresses, and basic cleaning and hygiene supplies, as well as establishing a "school supply wall" which provided students with notebooks, pencils, and other classroom necessities.
The report shows that 99 bags of toiletries were distributed during the school year, as well as more than 2 and-a-half-tons of groceries, with over 90-percent community donated. That's an increase above the previous, coronavirus-focused school year, with 50-percent community donated.
Handwritten "thank you" notes were sent to each donor.
The Campus Cupboard opened in March, 2019.