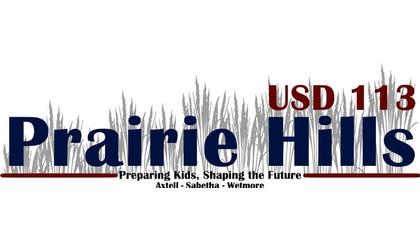 (KMZA)--The Prairie Hills USD 113 Board of Education has approved a negotiated agreement with teachers for the 2022-23 school year.
Under the agreement approved Monday evening with the Prairie Hills Education Association, Superintendent Todd Evans said teachers will see an average salary increase of 3.7 percent.
He said the agreement calls for $1,750 increase in the base salary, from $39,250 to $41,000.
The agreement must still be approved by teachers.
Evans said the board also approved a 3.17 percent salary increase for district administrators for next school year.
In addition, the board approved school fees for the 2022-23 school year. Lunch prices will increase 6.7 percent. The last price increase was for the 2018-19 school year.
Evans said admission to athletic events will be slightly higher for the upcoming school year. He said the Big 7 and Twin Valley League will increase their suggested admission cost to $4 for children and $6 for adults.
Also the Board approved a grant application for school safety improvements.
If approved by the state, Evans said the grant would pay 50 percent of the $45,772 requested to improve video surveillance and electronic door access to district schools.