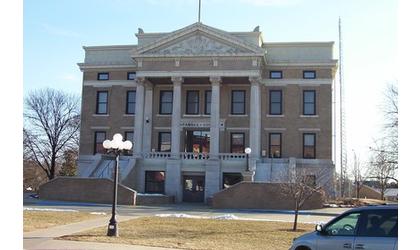 Pawnee County Courthouse
(KLZA)-- Pawnee County Sheriff Administrative Assistant Nancy Tilton met with the Board of Commissioners during their June 14 meeting to provide information on the benefits of a school resource officer.
Commissioners gave Tilton permission to discuss with the Pawnee County Schools if there would be support from the school districts for such a program.
Sheriff Braden Lang and Tilton also met with Commissioners to discuss the Sheriff's Budget. They estimate it will require an additional $4,000 to make their budget for the fiscal Year. The matter will be discussed again during the June 28th Board meeting.
Following discussion the Board voted unanimously to approve the Sheriff's credit card limit being increased to $2,500 monthly with a $1,000 limit per purchase.