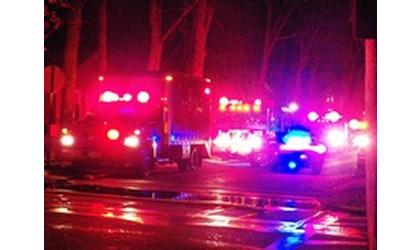 (KAIR)--An Atchison man required hospital treatment following a Thursday morning crash in Buchanan County, Missouri, just one mile east of Atchison, Kansas.
According to the Missouri State Highway Patrol, 21-year-old Keldon Reynolds, westbound on U.S. Highway 59, lost control due to what the Patrol identifies as a mechanical failure. That sent Reynolds' vehicle across the center line, with an eastbound vehicle crossing the center line in an attempt to avoid a crash with Reynolds.
Instead, the front right corner of Reynolds' Hyundai struck the front right corner of the SUV, causing Reynolds to slide off the southside of the highway, where his vehicle crashed into a concrete retaining wall, stopping partially on top of the wall.
Reynolds, who was not buckled up, was transported by Buchanan County EMS to Mosaic Life Care, in Saint Joseph, for the treatment of what the Patrol identifies as moderate injuries.
The driver of the SUV, 70-year-old Gerry Jackson, of Garden City, Kansas, was not hurt.
The crash occurred around 9:40 Thursday morning.